Prepaid Visa cards are growing in popularity with a variety of cards now available for online shopping, to give as a gift or for use like a normal Visa card. Take a look at the prepaid Visa cards available and select the best for your needs.

Among the many services available to you locally at Patterson Road Tatts, News and Post are fax, photo copying and laminating services. Some information is included here about these services and we will be pleased to help you in store if you require any further information.

Post Billpay offers you a quick and convenient way to pay your bills in person. Any bills that have the Post Billpay symbol on them may be paid at Patterson Road Tatts, News & Post, with the Post Office open seven days a week trading it's easy for you to find a convenient time to get all your bills paid up.


Prepaid Visa Cards

Prepaid Visa cards are becoming increasingly popular for online purchases, for teenagers and to give as gifts.

A variety of prepaid Visa cards are available to suit all purposes whether it's for shopping online, emergency funds for your teenager, a gift or for employee rewards.

Here's an overview of the prepaid Visa cards we have available. There's additional information available in store for all the Visa Prepaid card options.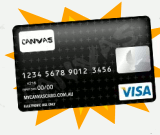 Canvas is a reloadable Visa card, simply purchase a Canvas prepaid Visa card, add any value up to $1000 then once you activate the card online you're ready to shop and play.

Your Canvas card is reloadable so you simply call in and top up your card at anytime.

V-CARD is a virtual prepaid Visa which is ideal for online shopping, offering convenience, safety and control. You can load any value between $50 and $1000. Your V-CARD voucher provides the Visa card number, expiry date and security code for your online shopping, over the phone or by mail order.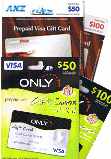 ANZ Prepaid Visa Gift Card and Only 1 Prepaid Visa Gift Card allow you to give a gift to the value of $50 or $100. The lucky recipient will be able to use their Visa gift card like a normal Visa card for purchases in store, online or over the phone.




Post Billpay

Look for the PostBillpay symbol on your bills, if it's there you can pay the account at the Post Office.

With 7 days a week trading and extended post office hours it's easy for you to find a time to have all your accounts paid up.

Accounts that can be paid at the Post Office include electricity, gas, telephone, most council rates, RACV and Ambulance Victoria. There are many more and the list continues to grow, so be sure to check your accounts for the Post Billpay symbol.

Fax, Copy & Laminating Services

Fax - Need to have a document sent to you quickly?
We can receive a fax for you at any time and it will be waiting for you to pick up during our open hours. Give the sender our fax number 9557 3060 and have the fax addressed to you and we will hold it for you to pick up.
Your faxes can also be sent Australia wide or overseas.
To receive a fax: $1.00 per page.
To send a fax:
Within Australia - $3.00 for the 1st page and $1.00 each additional page.
Overseas - $5.00 for the 1st page and $2.00 for each additional page.

Copy - A quick and convenient photocopy service is available for you:
A4 1 - 50 copies: 20 cents each
A4 51 - 100 copies: 15 cents each
A4 100 or more copies: 12 cents each
A3 copies: 30 cents each

Laminate - Bring your documents along to be laminated with our quality laminating service.
Business card size: $1.50
A4 size: $2.50
A3 size: $4.00
$14 Million Valentines Day
Tattslotto Superdraw

A special Valentines Day Tattslotto Superdraw will take place on Saturday 14th February with a massive $14 Million on offer.
Playing large system entries that offer multiple division prizes is available to you by taking a share in a Valentines Day Superdraw syndicate.
Valentines Day Superdraw syndicates and advanced entries are now available including:
Community Corner

Patterson Road Tatts, News & Post is proud to sponsor our local newsletter for the Neighbourhood Watch Program.

To find out more about the Neighbourhood Watch Program visit the website: www.neighbourhoodwatch.com.au.
If you have a community event or local business you would like to promote here in "Community Corner" please contact gerard@pattersonroad.com.au.