At Patterson Road Tatts, News & Post we like to keep in touch with our customers. You'll find all the latest news, special offers and local community events on our website at www.pattersonroad.com.au and here in our monthly newsletter. In this edition you will find:
Our 21st Year & Finalist in Newsagent of the Year Awards;

Intralot - More Winners More Often;

Western Union Money Transfer;

Back to School Stationery; and

Community Corner.

Our 21st Year & Finalist in Newsagent of the Year Awards

In 2011 we celebrate our 21st year at Patterson Road. In 1991 we distributed around 182,500 newspapers each year, in 2011 this figure is around 4.5 million per year….so its been a busy 20 years for all of us.
We have gone from a husband and wife business, to employing 13 staff at our retail store and around 30 staff at our distribution centre.

The Patterson Road Shopping strip has changed very much over 20 years, with enormous growth happening all around us …new shops, apartment living and general density of the local area all on the increase. We would like to thank all our loyal customers for all their support over the many years. Over 20 years there have been many changes in our lives, with Patterson Road Tatts News and Post being very much apart of them all.

Recognition as a Finalist as Victoria's Best Newsagency again in 2010 tells us we must be doing something right, and we look forward to 2011 being another year where we excel in all areas of our business and the service we offer you, our customer.

Regards,

Gerard and Ellen Munday.

Intralot - More Winners More Often
There's more winners, more often with Intralot, The Luck Factory. There's six exciting games to play at Patterson Road Tatts, News & Post. If you need some advice on how to play any of the games, we'll be happy to assist you.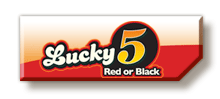 Lucky 5 Red or Black - Lucky 5 Red or Black is drawn daily at 7:30pm. It's a fun numerical game where you pick 5 numbers from 35 and either choose red or black. It's that easy and $50,000 or more could be yours!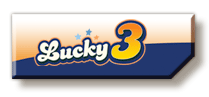 Lucky 3 - Just pick your 3 favourite numbers from 0 to 9 and $500 could be yours. There's a draw a day and for only $1.10 per Game, winning's as easy as 1-2-3. Drawn daily at 6:30pm!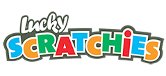 Lucky Scratchies - There are several different Lucky Scratchies games for you to enjoy ranging from $1 to $10. Simply scratch off the playing area to reveal a variety of lucky symbols or $ amounts, winning prizes are revealed so you know instantly if you're a winner.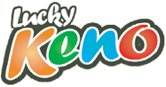 Lucky Keno - With the new Lucky Keno you can now play to win $2 Million every day of the week. You can play Lucky Keno from just $1. Choose your own numbers or play a Lucky Pik.

Lucky Bingo Star - Lucky Bingo Star is fun and easy to play with 4 exciting ways to win: Corners, Diagonals, Full House & the Snowball jackpot prize!
Lucky Lines - Create lines to win with Lucky Lines. The more Lucky Lines you create, the more money you win!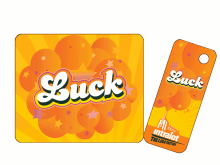 Keep your winnings safe! A Luck Card is an easy, fun & safe way to play your favourite games. A Luck Card is brilliant because it will help you keep track of your winnings. Without a Luck Card, you may be a winner and you don't even know! Simply present your Luck Card when you play Lucky Lines, Lucky Keno 70 or Lucky Star Bingo to register your lucky numbers. If after 4 weeks you have not claimed your winnings, Intralot will send them direct to you! Call in and complete the application form and we'll give you a Temporary Membership Tick allowing you to play straight away.
Back to School Stationery
Whether you need to fill your complete school stationery list or just need the final few items we have all your back to school stationery needs available.

We have a complete range of back to school stationery and our staff will be pleased to assist you. Just bring your school stationery list to us and we will help you to get it all organised.
Western Union Money Transfer
A fast, reliable and convenient way to transfer money across the world is available to you locally with Western Union Money Transfer. Sending or receiving money throughout the world is simple, just call in and fill out the Western Union money transfer form and within minutes it's done.

Western Union Money Transfers can be made at any time during our extended Post Office trading hours
Convenient Post Office Hours at
Patterson Road Tatts, News & Post
7-00 am to 6-30 pm Monday to Friday

7-30am to 6-30 pm Saturday

8-00 am to 12-00 md Sunday & Public Holidays

Community Corner
At Community Corner you will find information about local issues and events as well as information about other businesses in our neighbourhood.
Please contact us if you have a local event that you would like to promote here and in Community Corner online at www.pattersonroad.com.au.
To advertise your business on Community Corner for free, contact Gerard on (03) 9557 5794 or e-mail gerard@pattersonroad.com.au
Licensed Australia
Post Office
Convenient hours for your Bank@Post agency banking and Post Billpay are available at Patterson Road Tatts News and Post, seven days a week!
Monday to Friday
7-00 am to 6-30 pm
Saturday
7-30 am to 6-30 pm
Sunday
8-00 am to Midday
Public Holidays
8-00 am to Midday
Convenient Post Office hours with services including:
Bank@Post
PostBillpay
Western Union money transfer
Express Post
Find a Postcode International Post Postage Calculator
Gift Cards
Authorised Newsagency

Metcards
Laminating
Newspapers
Magazines
Dry Cleaning
Photocopy Service
Fax Service
Digital Photo Prints
John Sands
Greeting Cards
Cold Drinks and Milk
School Stationery
Cignall Tobacconist
Mobile & International Phone Cardsds
Prepaid Visa cards
Home Delivery

Lotteries
Tattersall's Representative
Tattslotto syndicates in all draws, including the
popular powerball field games syndicates - the powerball is guaranteed!


Intralot - The Luck Factory

Newsagency & Tattslotto Trading Hours

Monday to Friday
6-00 am to 6-30 pm
Saturday
6-30am to 6-30 pm
Sunday
8-00 am to 12-00 md
Public Holidays
8-00 am to 12-00 md