At Patterson Road Tatts, News & Post we like to keep in touch with our customers. You'll find all the latest news, special offers and local community events on our website at www.pattersonroad.com.au and here in our monthly newsletter. In this edition you will find:
AFL 2010 Footy Tipping Competition - Free to join with over $450 in prizes throughout the season;

Magazines Discount Voucher;

Inkjet & Toner Cartridges available online;

$20 Million Tattslotto Superdraw; and

Community Corner - Welcome to HAIRCO, Menís & Womenís Hair Stylists.
AFL 2010 Footy Tipping Competition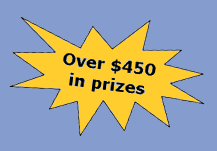 Free to join and offering over $450 in prizes, donít miss the opening round of our AFL 2010 Footy Tipping Competition.
Join online now at www.pattersonroad.com.au

Are you a footy tipping expert? Join in our competition to find out how you rate amongst other local tippers. The competition is open for all to join now with tips for the 1st round closing at 5-30pm on Thursday 25th March.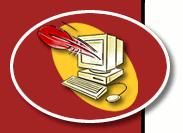 To participate in the Footy Tipping Competition simply join online at www.pattersonrroad.com.au and enter your weekly tips by 5-30pm each Thursday. If you miss a week you will be awarded points for the away game results. Youíll also find loads of team and game history to help with your tipping as well as the weekly league ladder once the season is underway.

Thereís prizes awarded each week as well as end of season prizes. Thereís over $450 in prizes to be won throughout the competition, so join up now! Itís free to join and to enter your weekly tips for all of the 2010 season.
Magazines Discount Voucher
Download the magazine discount voucher from our website at www.pattersonroad.com.au for great savings on magazines.

Simply present the voucher to be stamped at our store, 51 Patterson Road, Bentleigh each time you purchase any magazine and get 15% off your 5th magazine*.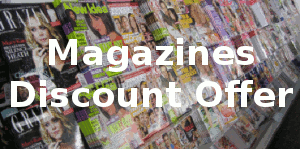 * Conditions apply see voucher for details
You will also find on the website discount vouchers for:
Inkjet & Toner Cartridges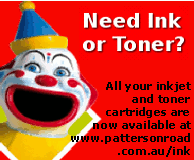 When you need ink or toner visit www.pattersonroad.com.au/ink for toner and inkjet cartridges for all the main printer makes & models.

Youíll find original and compatible cartridges available to purchase for speedy delivery direct from our supplierís warehouse.

Donít miss all the great specials available now at www.pattersonroad.com.au/ink
$20 Million Tattslotto Superdraw
There's a massive $20 Million on offer for the Tattslotto Superdraw on Saturday 27th March. Call in today and pick up your ticket to dream or contact us to reserve your syndicate shares.

Playing large system entries that offer multiple division prizes is available to you by taking a share in a Superdraw syndicate. Superdraw syndicates are now available ranging from $15 to $100 per share.

Would you like to organise your own syndicate at work or with family and friends?

Now you can get a syndicate planner from www.pattersonroad.com.au and find all the information you need to help you organise your own syndicate for the $20 Million Tattslotto Superdraw or for Super 7's Oz Lotto or Powerball.

Community Corner
Featured Local Business

HAIRCO
74 Patterson Road, Bentleigh
Ph: (03) 9557 2900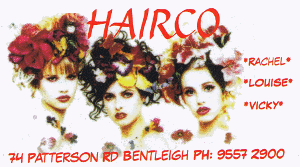 HAIRCO, Menís & Womenís Hairstylists, is another recent addition to the ever expanding Patterson Road Shopping Strip. HAIRCO recently relocated to their new salon at 74 Patterson Road after over 18 years in McKinnon. The team at HAIRCO are very appreciative of the welcome and support they have received from our local community.

Rachel, Louise, Vicky & Trina will be sure to welcome you and are offering customers a 10% discount when you bring in this newsletter. HAIRCO is open from 9-00am to 5-30pm Tuesday, Wednesday & Friday, 9-00am to
8-00pm Thursday & 8-00am to 2-00pm Saturday. (closed Mondays)


If you have a community event or local business you would like to promote here in "Community Corner" please contact gerard@pattersonroad.com.au.




Licensed Australia
Post Office
Convenient hours for your Bank@Post agency banking and Post Billpay are available at Patterson Road Tatts News and Post, seven days a week!
Monday to Friday
7-00 am to 6-30 pm
Saturday
7-30 am to 6-30 pm
Sunday
8-00 am to Midday
Public Holidays
8-00 am to Midday
Convenient Post Office hours with services including:
Bank@Post
PostBillpay
Western Union money transferr
Express Post
Find a Postcode International Post Postage Calculator
Gift Cards
Authorised Newsagency

Metcards
Laminating
Newspapers
Magazines
Dry Cleaning
Photocopy Service
Fax Service
Digital Photo Prints
John Sands
Greeting Cards
Cold Drinks and Milk
School Stationery
Cignall Tobacconist
Mobile & International Phone Cardsds
Prepaid Visa cards
Home Delivery

Lotteries
Tattersall's Representative
Tattslotto syndicates in all draws, including the
popular powerball field games syndicates - the powerball is guaranteed!
Intralot - The Luck Factory

Newsagency & Tattslotto Trading Hours

Monday to Friday
6-00 am to 6-30 pm
Saturday
6-30am to 6-30 pm
Sunday
8-00 am to 12-00 md
Public Holidays
8-00 am to 12-00 md