At Patterson Road Tatts, News & Post we like to keep in touch with our customers. You'll find all the latest news, special offers and local community events on our website at www.pattersonroad.com.au and here in our monthly newsletter. In this edition you will find:
AFL 2013 Footy Tipping Competition;

Hallmark Valentine's Day Competition Winner;

$25 Million TattsLotto Superdraw; and

Community Corner - New to Patterson Road - The Yoga Den.
AFL 2013 Footy Tipping Competition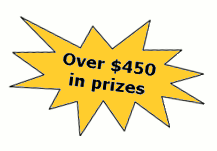 Free to join and offering over $450 in prizes, don't miss the opening round of our AFL 2013 Footy Tipping Competition.
Join online now at www.pattersonroad.com.au

Are you a footy tipping expert? Join our Footy Tipping competition to find out how you rate amongst other local tippers. The competition is open for all to join now, with tips for the 1st round closing at 5-30pm on Friday 22nd March.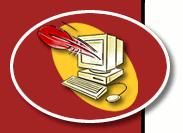 To participate in the Footy Tipping Competition simply join online at www.pattersonroad.com.au and enter your weekly tips by 5-30pm on the day before each round starts. If you miss a week you will be awarded points for the away game results. You'll also find loads of team and game history to help with your tipping as well as the weekly league ladder once the season is underway.

There are prizes awarded each week as well as end of season prizes. In total there is over $450 in prizes to be won throughout the competition, so join up now! It's free to join and to enter your weekly tips for all of the 2013 AFL season.



Hallmark Valentine's Day Competition Winner




Winner of the Hallmark Valentine's Day Giveaway is Elizabeth Marshall, picture right with her prize.




Elizabeth entered the draw when purchasing a Hallmark Valentine's Day card and won the prize of a Lavazza coffee machine.



$25 Million TattsLotto Superdraw

Superdraw syndicates and advanced entries are now available for the $25 Million TattsLotto Superdraw on Saturday 23rd March. Call in today and pick up your ticket to dream or contact us to reserve your syndicate shares.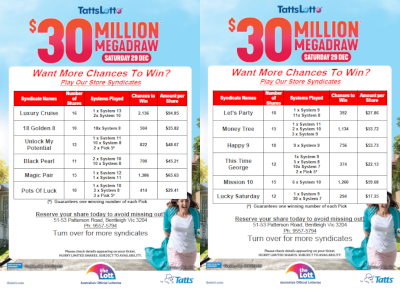 Click to view syndicates
Community Corner - New to Patterson Road -
The Yoga Den

Located at 41 Patterson road, The Yoga Den is a boutique wellness centre. It offers small personalised classes in stretch therapy/yoga from beginner to intermediate, Shiatsu and Oriental Therapies. The centre is called a Den which is a quiet place where one can find solitude from the fast pace of life.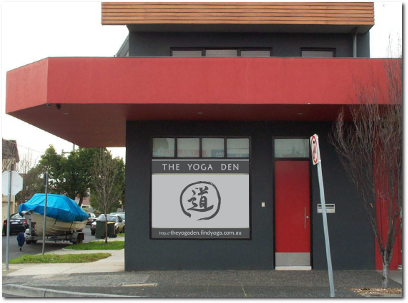 The Yoga Den | 41 Patterson Road, Bentleigh | Ph: 0439-350-035

Stretch Classes (Hatha Yoga based) - You will be introduced to specific movements incorporating the correct use of breathing techniques. The initial steps that will be taught will move the body and limbs with the correct rhythm of breathing. This will assist the body to develop strength, whilst allowing the bodies tensions to be released allowing for the balancing and free flow of Prana/Qi.

Shiatsu Massage - Originating from Japan and based on the Traditional Chinese medicine on a futon on the floor, clothing is worn. It is a deeply relaxing form of treatment.

Oriental Therapies - Based on traditional Chinese medicine to assist in restoring health and equilibrium to the body with the removing of external pathogens and illness and the restoring movement of Qi. Therapies used Glass Cupping, Gua Sha, Moxibustion/Moxa, TCM herbal supplements and dietary advice.

Naturopathy - Naturopathy is a holistic approach to healthcare. It's main focus is to determine the underlying cause of a condition and then supports the body in its journey to recovery using various natural modalities including herbal medicine, homeopathy, nutritional supplements and dietary analysis.

Contact Denis on M. 0439-350-035 or email welby8@iinet.net.au or see www.theyogaden.net.



If you have a community event or local business you would like to promote here in "Community Corner" please contact gerard@pattersonroad.com.au.

Licensed Australia
Post Office
Convenient hours for your Bank@Post agency banking and Post Billpay are available at Patterson Road Tatts, News and Post, seven days a week!
Monday to Fridayy
7-00 am to 6-30 pm
Saturday
7-30 am to 6-30 pm
Sunday
8-00 am to Midday
Public Holidays
8-00 am to Midday
Convenient Post Office hours with services including:
Bank@Post
PostBillpay
Western Union money transfer
Express Post
Find a Postcode International Post Postage Calculator
Gift Cards
Authorised Newsagency

myki Cards & Top-ups
Laminating
Newspapers
Magazines
Dry Cleaning
Photocopy Service
Fax Service
Hallmark
Greeting Cards
Cold Drinks and Milk
School Stationery
Cignall Tobacconist
Mobile & International Phone Cards
Prepaid Visa cards
Home Delivery

Lotteries
Tatts Representative
TattsLotto syndicates in all draws, including the
popular powerball field games syndicates - the powerball is guaranteed!


Intralot - The Luck Factory

Newsagency & Tatts Trading Hours

Monday to Friday
6-00 am to 6-30 pm
Saturday
6-30am to 6-30 pm
Sunday
8-00 am to 12-00 md
Public Holidays
8-00 am to 12-00 md