At Patterson Road Tatts, News & Post we like to keep in touch with our customers. You'll find all the latest news, special offers and local community events on our website at www.pattersonroad.com.au and here in our monthly newsletter. In this edition you will find:
3D AFL Collector Cards;

The Age Special Subscription Offer;

Weekly Tatts Syndicates;

Join Patterson Road On Facebook; and

Community Corner - Brighton Golf Club Trivia Night.

3D AFL Collector Cards
EXPERIENCE THE AFL SEASON LIKE YOU?VE NEVER SEEN
IT BEFORE ? IN EYE-POPPING 3D!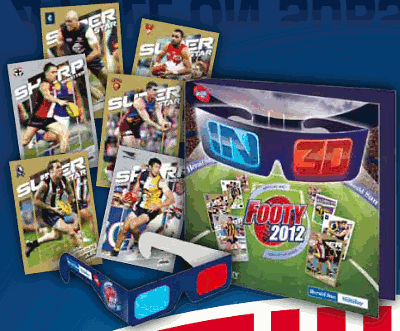 The first-ever Official 3D AFL Collector Card series can be collected with the Herald Sun from May 4th to 22nd.

You'll find 12 cards in every pack complete with:
Your favourite players in mind-blowing 3D!

Player stats, mascots and Mark Knight's All Star cards.

Platinum Cards with awesome prizes like 2011 Toyota AFL Grand Final tickets and the chance to attend a VIP training and photo session.
To have the complete set of 3D AFL Collector cards put aside for you download the order form at www.pattersonroad.com.au/3dafl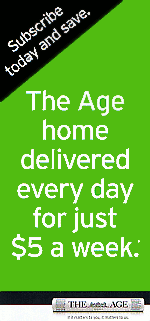 The Age Special
Subscription Offer




From the publishers of The Age we have arranged a special 20 week subscription offer for home delivery of The Age for just $5.00 a week.


This offer is only available for a limited time online at www.pattersonroad.com.au or Phone: 136666





Weekly Tatts Syndicates
Weekly house syndicates are a popular way to play your favourite Tatts games. Each week we have syndicates available for you to join in TattsLotto, Powerball and Super 7?s Oz Lotto. Joining a syndicate allows you to get the advantage of playing large system entries that offer multiple division prizes.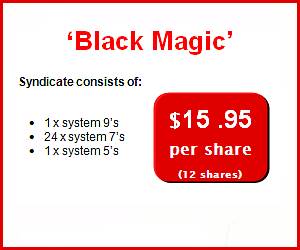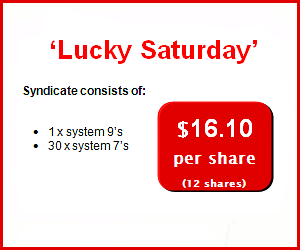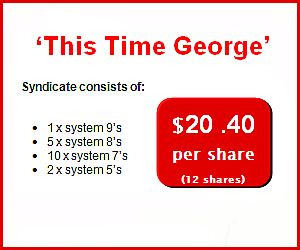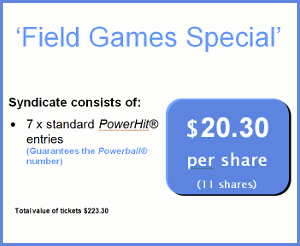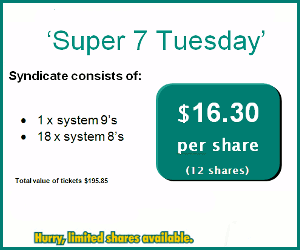 Join Patterson Road On Facebook


Keep up with the latest with Patterson Road on Facebook, simply click the Facebook "like" button at www.pattersonroad.com.au. ?
Community Corner



Brighton Golf Club?s Trivia Night is coming up, the popular event will be held at the club on Saturday 28th May. For more information visit www.brightongolfclub.com.au and view the club?s April newsletter.
If you have a community event or local business you would like to promote here in "Community Corner" please contact gerard@pattersonroad.com.au.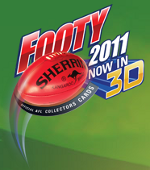 Licensed Australia
Post Office
Convenient hours for your Bank@Post agency banking and Post Billpay are available at Patterson Road Tatts News and Post, seven days a week!
Monday to Friday
7-00 am to 6-30 pm
Saturday
7-30 am to 6-30 pm
Sunday
8-00 am to Midday
Public Holidays
8-00 am to Midday
Convenient Post Office hours with services including:
Bank@Post
PostBillpay
Western Union money transfer
Express Post
Find a Postcode International Post Postage Calculator
Gift Cards
Authorised Newsagency

Metcards
Laminating
Newspapers
Magazines
Dry Cleaning
Photocopy Service
Fax Service
Digital Photo Prints
John Sands
Greeting Cards
Cold Drinks and Milk
School Stationery
Cignall Tobacconist
Mobile & International Phone Cardsds
Prepaid Visa cards
Home Delivery

Lotteries
Tattersall's Representative
Tattslotto syndicates in all draws, including the
popular powerball field games syndicates - the powerball is guaranteed!


Intralot - The Luck Factory

Newsagency & Tattslotto Trading Hours

Monday to Friday
6-00 am to 6-30 pm
Saturday
6-30am to 6-30 pm
Sunday
8-00 am to 12-00 md
Public Holidays
8-00 am to 12-00 md