With Christmas and the holiday season fast approaching our extended Post Office trading hours make it easier for you to get organized. For the holiday season and throughout the year a quick, reliable and convenient way to transfer money around the world is available for you.

A large range of Christmas gifts are now on display throughout our store, we invite you to call in and browse around. We've also included here more gift ideas to keep in mind such as gift cards and personalized gifts using the Photo Express Kiosk.

Monday & Wednesday Lotto is the latest of the new lotto games available, offering a minimum 1st division of $1 Million twice each week. Take a look at the new syndicates now available for Monday & Wednesday Lotto draws.

Christmas Gift Ideas
Christmas is approaching and our store is full of Christmas gift ideas. We invite you to call in and take a browse, you're sure to find that perfect gift. You'll also find lots of alternatives to the traditional Christmas gifts on offer. Here are some early ideas to keep in mind:
Gift cards are available from leading retailers, attractions, movie passes and more.
Make your own personalized posters, calendars, t-shirts, photobooks and more from your favourite digital photos using our Photo Express Kiosk.
Tatts gift packs are available for any variety of games and value.
This year there's also the Intralot Gift Packs to fill with Scratchies and other Intralot games.
Pre-paid mobile phone vouchers or text saver vouchers are a great idea for the teens' gift.
For the iPod user, an iTunes voucher provides credit for music to be downloaded from the internet.
Look out for the December edition of our Customer Newsletter for more gift ideas.

New Monday & Wednesday Lotto
We are pleased to welcome a new member to Tattersall's family... Monday & Wednesday Lotto! With draws held on Monday and Wednesday, you'll now have the opportunity to play and win two extra times a week!

Both weekly draws offer a guaranteed minimum $1 million Division One prize pool and special $5 million draws will occur throughout the year. Monday and Wednesday Lotto can jackpot between the two draw days.

Syndicates are available in both the Monday and Wednesday draws.

Post Office Hours

Avoid the rush in getting organized for Christmas. Our Post Office hours include early opening, late closing and we're open on the weekend.

There's no need to rush around and wait in queues. For all your Post Office needs find a time that suits you at Patterson Road Tatts, News & Post.
Convenient Post Office Hours at
Patterson Road Tatts, News & Post
7-00 am to 6-30 pm Monday to Friday

7-30am to 6-30 pm Saturday

8-00 am to 12-00 md Sunday & Public Holidays

Western Union Money Transfer
With the holiday season approaching, a fast, reliable, and convenient way to transfer money across the world is available to you with Western Union Money Transfer. Sending or receiving money throughout the world is simple, just call in and fill out the Western Union money transfer form and within minutes it's done.

Western Union Money Transfers can be made at any time during our extended Post Office trading hours.
Gift Cards
Community Corner
Neighbourhood Watch



Patterson Road Tatts, News & Post is proud to sponsor our local newsletter for the Neighbourhood Watch Program.

To find out more about the Neighbourhood Watch Program visit the website: www.neighbourhoodwatch.com.au
If you have a community event or local business you would like to promote here in "Community Corner" please contact gerard@pattersonroad.com.au.
Licensed Australia
Post Office
Convenient hours for your Bank@Post agency banking and Post Billpay are available at Patterson Road Tatts News and Post, seven days a week!
Monday to Friday
7-00 am to 6-30 pm
Saturday
7-30 am to 6-30 pm
Sunday
8-00 am to Midday
Public Holidays
8-00 am to Midday
Convenient Post Office hours with services including:
Bank@Post
PostBillpay
Western Union money transfer
Express Post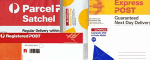 Postal Supplies

Find a Postcode International Post Postage Calculator
Gift Cards

Authorised Newsagency
Metcards


Laminating
Newspapers
Magazines
Dry Cleaning
Photocopy Service
Fax Service
Digital Photo Prints
John Sands
Greeting Cards
Cold Drinks and Milk
School Stationery
Cignall Tobacconist
Mobile & International Phone Cards
Intralot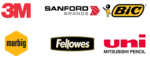 Online Stationery
Home Delivery

Tattersall's Representative
Tattslotto syndicates in all draws, including the
popular powerball field games syndicates - the
powerball is guaranteed!
Newsagency & Tattslotto Trading Hours

Monday to Friday
6-00 am to 6-30 pm
Saturday
6-30am to 6-30 pm
Sunday
8-00 am to 12-00 md
Public Holidays
8-00 am to 12-00 md