The growing popularity of Lucky Star Bingo has seen it jackpot recently to $1 Million. It's a fun and easy game to play, just call in and ask for a Lucky Star Bingo ticket. Your Lucky Star Bingo entry can be registered on you Luck Card. To apply for a Luck Card simply call in and complete the application form, you'll receive a temporary membership that you can use straight away.

Saturday 1st November is Superdraw day, there's a massive $20 Million on offer. Superdraw syndicates are available for you to choose from ranging from $15 to $100.

A new range of gift cards from leading brands is now available. Some of the retailers are listed here and there are many more available in store.

Lucky Bingo Star

The growing popularity of Lucky Bingo Star means that it can now jackpot as high as $1 Million or even more.

Lucky Bingo Star is a new exciting Bingo game. The new Bingo game combines all the fun of traditional Bingo with new ways to participate and many winning categories. Match all 24 numbers (plus the star) of a Bingo board up to a predetermined number of balls drawn to win the jackpotting snowball prize.

It's easy and inexpensive to play Lucky Bingo Star with players able to participate in three games for only $3.30.

To play, simply ask us for a Lucky Bingo Star ticket.

Lucky Bingo Star is drawn at 8PM Sundays and is broadcast live on 3AW.

$20 Million
Tattslotto Superdraw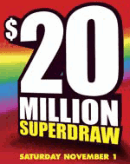 Saturday 1st November is Superdraw day, there's a massive $20 Million on offer.

Playing large system entries that offer multiple division prizes is available to you by taking a share in a Superdraw syndicate.

For the Superdraw we will be playing all of the following multiple system entry syndicates ranging from $15 to $100 per share.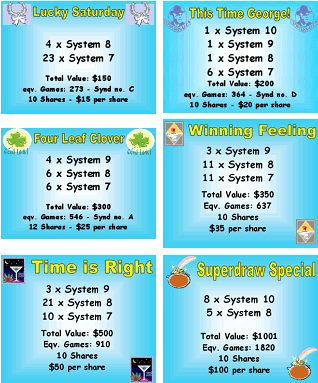 Call in today to reserve your share in a Superdraw syndicate or visit our Superdraw syndicates page online.
Gift Cards
A great range of gift cards from leading retailers is now available. Gift cards are the quick and easy gift solution for people on the go. Choose a gift card to suit your needs - from birthdays and staff rewards to the ideal Christmas present.
Some of the great gift card brands available are: Accor Hotels; Angus & Robertson; ANZ Visa; Bigpond Music & Games; Country Road; efragrance; Dymocks; iSubscribe; iTunes; Mitre 10; Red Balloon; Sanity; The Good Guys; The Smith Family; Warner Village Theme Parks; and Wittner.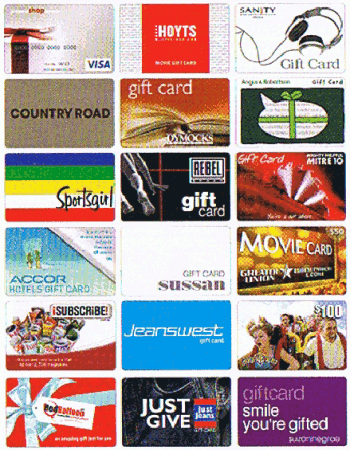 The Luck Card
Community Corner
Moorabbin Bowling Club is inviting you to join in the fun of Indoor Carpet Bowls. Indoor Carpet Bowls are held every Friday commencing at 11-00 am - BYO lunch. Come along and join in the fun!

Moorabbin Bowling Club
426 South Road, Moorabbin

For more information please contact Moorabbin Bowling Club 9555 3647 or Pam 9551 3373.

If you have a community event or local business you would like to promote here in "Community Corner" please contact gerard@pattersonroad.com.au.
Licensed Australia
Post Office
Convenient hours for your Bank@Post agency banking and Post Billpay are available at Patterson Road Tatts News and Post, seven days a week!
Monday to Friday
7-00 am to 6-30 pm
Saturday
7-30 am to 6-30 pm
Sunday
8-00 am to Midday
Public Holidays
8-00 am to Midday
Convenient Post Office hours with services including:
Bank@Post
PostBillpay
Western Union money transfer
Express Post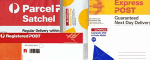 Postal Supplies

Find a Postcode International Post Postage Calculator
Gift Cards

Authorised Newsagency
Metcards


Laminating
Newspapers
Magazines
Dry Cleaning
Photocopy Service
Fax Service
Digital Photo Prints
John Sands
Greeting Cards
Cold Drinks and Milk
School Stationery
Cignall Tobacconist
Mobile & International Phone Cards
Intralot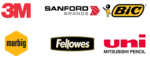 Online Stationery
Home Delivery

Tattersall's Representative
Tattslotto syndicates in all draws, including the
popular powerball field games syndicates - the
powerball is guaranteed!
Newsagency & Tattslotto Trading Hours

Monday to Friday
6-00 am to 6-30 pm
Saturday
6-30am to 6-30 pm
Sunday
8-00 am to 12-00 md
Public Holidays
8-00 am to 12-00 md