Posting early for Christmas allows you to take advantage of the savings offered by sending your Christmas parcels by sea mail. The complete range of sea mail closing dates is included to help ensure you get your parcels in the post in time.

Our new range of instant scratch tickets Lucky Tix are proving to be very popular. The $5 Cross Word Lucky Tix offers some exciting new features and improved odds of winning. Lucky Tix games are available ranging from $1 to $10.

In Community Corner, find out more about the tennis court facilities and activities offered by Victory Park Tennis Club.

International Parcels
Posting early for Christmas can save you dollars. For example a 750gm to 1kg parcel to the UK is just $17.65 by sea mail compared to $31.75 by air mail. You may explore other examples using the link to the Australia Post Postage Assessment Calculator.

To assist you to take advantage of these savings we have listed the Christmas sea mail closing dates below. These dates are for Sydney departures so post early to allow time for parcels to arrive in Sydney.

Our Post Office Agency trading hours include early morning trading and late closing along with Saturday, Sunday and Public holiday trading, so there's plenty of opportunity to get your sea mail parcels on their way early for Christmas.

Our Post Office trading hours are:
Monday to Friday: 7-00 am to 6-30 pm
Saturday: 7-30am to 6-30 pm
Sunday & Public Holidays: 8-00 am to 12-00 md


Christmas 2008
Sea Mail Closing Dates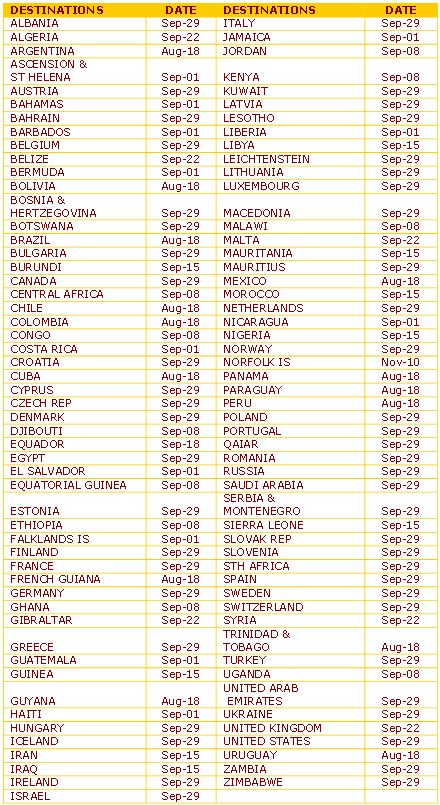 Lucky Tix
Community Corner
Anyone 4  Tennis?
Located at the rear of Victory Park in Patterson Road are four Tennis Courts that are available for hire through Victory Park Tennis Club. To find out more about these local facilities and the activities available please contact the club on the numbers below.
New Members Welcome
Social, Senior, Junior, Coaching.
For more information contact:
Debbie 9557 2636 or Marlene 9557 8652
If you have a community event or local business you would like to promote here in "Community Corner" please contact gerard@pattersonroad.com.au.

Digital Prints
Printing your digital photos is now more convenient, more professional and less expensive with the new Photo Express Kiosk.

The Photo Express Kiosk allows you to print from a variety of digital media. You have the options to print quickly or to spend some time to enhance your photos with the features listed below. You can even make a personalized calendar! If you choose to simply print your photos it can be as quick as 5 minutes to print around 24 photos.

There are also some special introductory offers for you to try out the new Photo Express Kiosk and explore its many features including:

΅ Standard prints (4" x 6" ) just 19 cents each

΅ Enlargement prints (6" x 8") for 39 cents each

΅ Personalise your prints at no extra cost includes adding captions, borders or collage prints.

΅ Make a personalized calendar (6" x 8" ) for just 39 cents per print.

΅ Index your prints on a 4" x 6" or 6" x 8" print

΅ Edit your photos with features including: zoom; crop; remove red eye; brightness & contrast; and black & white prints.

΅ Save your photos to a CD for only 39 cents

Item
Introductory Offer
4" x 6" Standard Print
$0.19 each
4" x 6" Index Print
$0.19 each
4" x 6" Border / Collage Print
$0.19 each
6" x 8" Enlargement Print
$0.99 each
6" x 8" Index Print
$0.99 each
6" x 8" Border / Calendar / Collage Print
$0.99 each
Photo CD
$5.00 each
Kiosk Usage Fee Per Order
$2.99 per order

All prices include GST. Limit of 200 prints per order.
Community Corner | Local Weather | Our Location | Contact Us
Licensed Australia
Post Office
Convenient hours for your Bank@Post agency banking and Post Billpay are available at Patterson Road Tatts News and Post, seven days a week!
Monday to Friday
7-00 am to 6-30 pm
Saturday
7-30 am to 6-30 pm
Sunday
8-00 am to Midday
Public Holidays
8-00 am to Midday
Convenient Post Office hours with services including:
Bank@Post
PostBillpay
Western Union money transfer
Express Post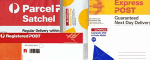 Postal Supplies

Find a Postcode, International Post, Postage Calculator
Authorised Newsagency
Metcards
Laminating
Newspapers
Magazines
Dry Cleaning
Photocopy Service
Fax Service
Digital Photo Prints
John Sands
Greeting Cards
Cold Drinks and Milk
School Stationery
Cignall Tobacconist
Mobile & International Phone Cards
Intralot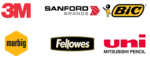 Online Stationery
Home Delivery

Tattersall's Representative
Tattslotto syndicates in all draws, including the
popular powerball field games syndicates - the
powerball is guaranteed!
Newsagency & Tattslotto Trading Hours

Monday to Friday
6-00 am to 6-30 pm
Saturday
6-30am to 6-30 pm
Sunday
8-00 am to 12-00 md
Public Holidays
8-00 am to 12-00 md