Community Corner
At Community Corner you will find information about local issues and events as well as information about other businesses in our neighbourhood.
Please contact us if you have a local event that you would like to promote here.
Advertise your business here on Community Corner for free, contact retail@pattersonroad.com.au
Bentleigh Sunday Market

Bentleigh Sunday Market continues every Sunday morning throughout the year. The market is run by local Rotary Club volunteers and is one of the oldest Sunday markets in Melbourne Since 1977. All proceeds raised have supported local charities and Rotary Projects such as Bushfire & Flood Relief.

With 145 stalls in the Sunday market, you will find plants, clothing, cosmetics, jewellery, books, videos, tools, antiques, crafts, pre-loved goods, and more!

The market is takes place in the Bentleigh Railway Station car park every Sunday morning from 7am to 12 noon.

For more information visit the market's website at bentleighmarket.org.





Caulfield Cobras Soccer Club

Victory Park, Patterson Road, Bentleigh
Very much part of our local community is the Caulfield Cobras Soccer Club which is located at Victory Park in Patterson Road.

Not only is the club a local community based organisation focused on providing a safe and fun environment for kids to learn and play soccer but they also represent one of the best value for money clubs in the area. More information can be found about the upcoming junior season at www.cobrasfc.com.aa
Opportunities are also available for local businesses to become sponsors for the teams. Becoming a sponsor of the Caulfield Cobras is not only a great way to contribute to the community but also represents a fantastic way to showcase your business. The club currently has a community of approximately 1,000 players, parents, supporters and sponsors. For sponsorship information visit www.cobrasfc.com.au/sponsorship-opportunities

For more information about the Caulfield Cobras Soccer Club visit www.cobrasfc.com.au
Pizza on Patterson

55 Patterson Road, Bentleigh
Ph: (03) 9503 4558

Pizza on Patterson at 55 Patterson Road is our neighbourhood take-away which is popular with locals and others passing through the Patterson Road shopping strip.

Pizza on Patterson offers a range of traditional, gourmet and gluten free pizzas along with pasta, hamburgers, gyros, salads and fish & chips. You can also select for a range of freshly made desserts and salads.

Opening times include: lunch - Monday and Wednesday to Saturday 10-30am to 3-30pm and dinner - Monday & Wednesday 4-30pm to 10-00pm, Thursday to Sunday 4-30pm to 10-30pm.



Graeme Dee - GeeDee Accounting Services - Registered BAS Agent
Ph: 0407 669 287
e-mail: gdee.acct@gmail.com

My name is Graeme Dee and I have over 25 years experience as a qualified Accountant in small to medium business enterprise across all industries. I understand the intricacies of small business, the pain of processing accounting records and the onerous compliance requirements that the ATO, Work Cover and Payroll tax authorities heap on the small business owner. I can alleviate this burden by offering you an economical, efficient and reliable accounting and bookkeeping service that can be tailored to meet your individual requirements.

Make your New Year's resolution to work smarter … not harder.

You can contact me on 0407 669 287 or
E-mail: gdee.acct@gmail.com
Website: www.gdaccountingservices.com.au


Graeme does all my business payroll and book-keeping, and after 25 years in small business, it's one of the best decisions I've made. I encourage you to call Graeme and see how he can help you work smarter!! …. Gerard Munday, General Manager, Patterson Road Tatts, News and Post
Brighton Golf Club Inc.

For information about events and activities at Brighton Golf Club visit www.brightongolfclub.com.au.
West Bentleigh Cricket Club

Victory Park, Patterson Road, Bentleigh
West Bentleigh Cricket Club invites you to "Come and Enjoy a Family Club for the Cricket Season!"

Located at Victory Park in Patterson Road, the club offers family involvement with:
4 Senior Teams (Longmuir Shield, CMAC)

Under 12 (modified), 14 and 16 teams. Milo program for children aged 5 - upwards
For further information visit the club's website at www.westbentleighcc.com.au or contact:
Danny Frew - (Senior Coach) 0431 609 786

Simon Poll - (Junior Manager) 0421 817 950

Chris Kelly - (President) 0407 592 534 or 9557 4447
IGA Bentleigh in Patterson Road

86-88 Patterson Road, Bentleigh

Ph: (03) 9557 0539

IGA Bentleigh in Patterson Road offers local convenience shopping that is warmly welcomed by locals and others passing through our neighbourhood. IGA Bentleigh is located directly opposite our Newsagency and offers a large selection of groceries and a wide range of wines, spirits and beers.
IGA Bentleigh is open Monday to Saturday 7-30am to 9-30pm and
Sunday 9-00am to 9-30pm.
Moorabbin Glen Eira Leader

Your local community newspaper the Moorabbin Glen Eira Leader is now available for you to pick up at Patterson Road Tatts News & Post each week. The papers are delivered to our store each Wednesday and are free for you to pick up, allowing you to keep up to date with local news, sport & classifieds.



Cafe Crema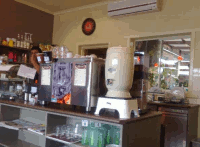 With a great new look, new management and a new name our local café, Café Crèma is proving to be even more popular with locals and visitors to our area.

Located at 45 Patterson Road, just a few doors from Patterson Road Tatts, News & Post, Café Crèma is a welcome addition to our neighbourhood. If you are yet to try it for yourself be sure to call in and see what our customers are raving about.





Anyone for tennis?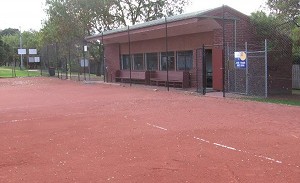 Located at the rear of Victory Park in Patterson Road are four Tennis Courts that are available for hire through Victory Park Tennis Club. To find out more about these local facilities and the activities available please contact the club on the numbers below or click here to visit the club's website.
New Members Welcome
Social, Senior, Junior, Coaching.
For more information contact:
Debbie 9557 2636 or Marlene 9557 8652
Historic photos of our area.


Patterson Road 1920's


Moorabbin Station 1959


South Road near Chesterville Road 1957


Nepean Hwy 1957 before construction of the railway underpass.

These photographs are from "Moorabbin a Practical History 1862 -1994" Author: John Cribbin